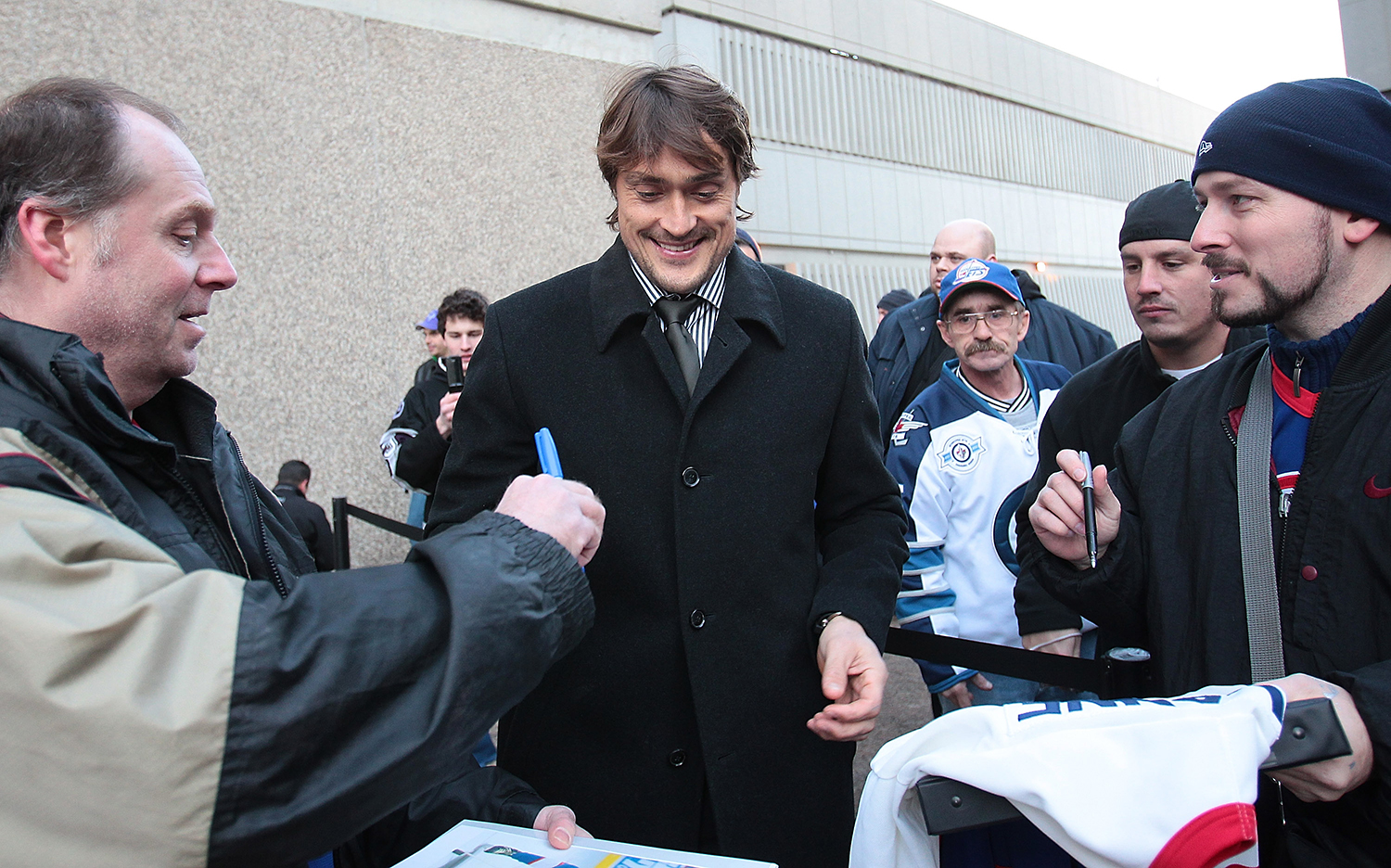 Did you really think that was it? That Teemu would bow out of the spotlight like Paul Kariya, one of his best teammates ever?
Would you have believed that at the launch of his new website – yes, Teemu's website – he's also be active on Facebook, Twitter, and Instragram?
If you didn't, you're not alone. On the other hand, isn't that what makes Teemu Teemu? Why would the Peter Pan of hockey want to leave everything behind? He's got many important issues he cares about, there are a lot of things he still wants to accomplish. This is the start of his second act – life after hockey.
Perfect role model
Born in Helsinki, Finland, on July 3, 1970, Teemu Ilmari Selänne, a k a "The Finnish Flash", became one of the greatest and most famous hockey players in history. He made his NHL breakthrough in his rookie season 1992-93, and finished his career as the Olympics MVP in Sochi, as a 43-year-old veteran.
Only ten players have played in the NHL after their 43rd birthday. Only one of them won the league goal scoring race in his first season and stepped away as the MVP of the Olympics, a tournament in which all the world's best players played in.
Teemu's own dream came true in 2007 when he won the Stanley Cup with the Anaheim Ducks, but in the last years of his career, he accomplished something even bigger when he turned himself into a true athlete who doesn't leave anything to chance.
Despite all the trophies, awards, and accolades, Teemu is actually best known for his charm, his warmth, and his unique way to meet people. Thanks to his charisma, his passion, and his love for life, he makes friends wherever he goes. Nothing gets him down – not for long anyway – because he simply refuses to have a bad day.
Maybe it was the Orange County Register that put it best in 1998 when Teemu was up for the Hart Trophy as the league's Most Valuable Player. They wrote: "Teemu won't win the Hart Trophy because the Ducks missed the playoffs, but if the award was called the Heart Trophy, he'd be a shoo-in to win it. His positive attitude has made an impression on thousands of fans, and from homeless people to sick children. He always has time for everyone."
Teemu has always been the one who stops and chats with fans when leaving the arena while many other superstars get in their their sports cars and drive home. He's ultrasocial and empathetic, and everyone he meets is important to him.
It's as if he was born to be a star. He has always had the characteristics of a star, and that thing, "it", that creates phenomena.
All those characteristics are still there. Teemu is still one of the biggest stars of the game, and a great role model.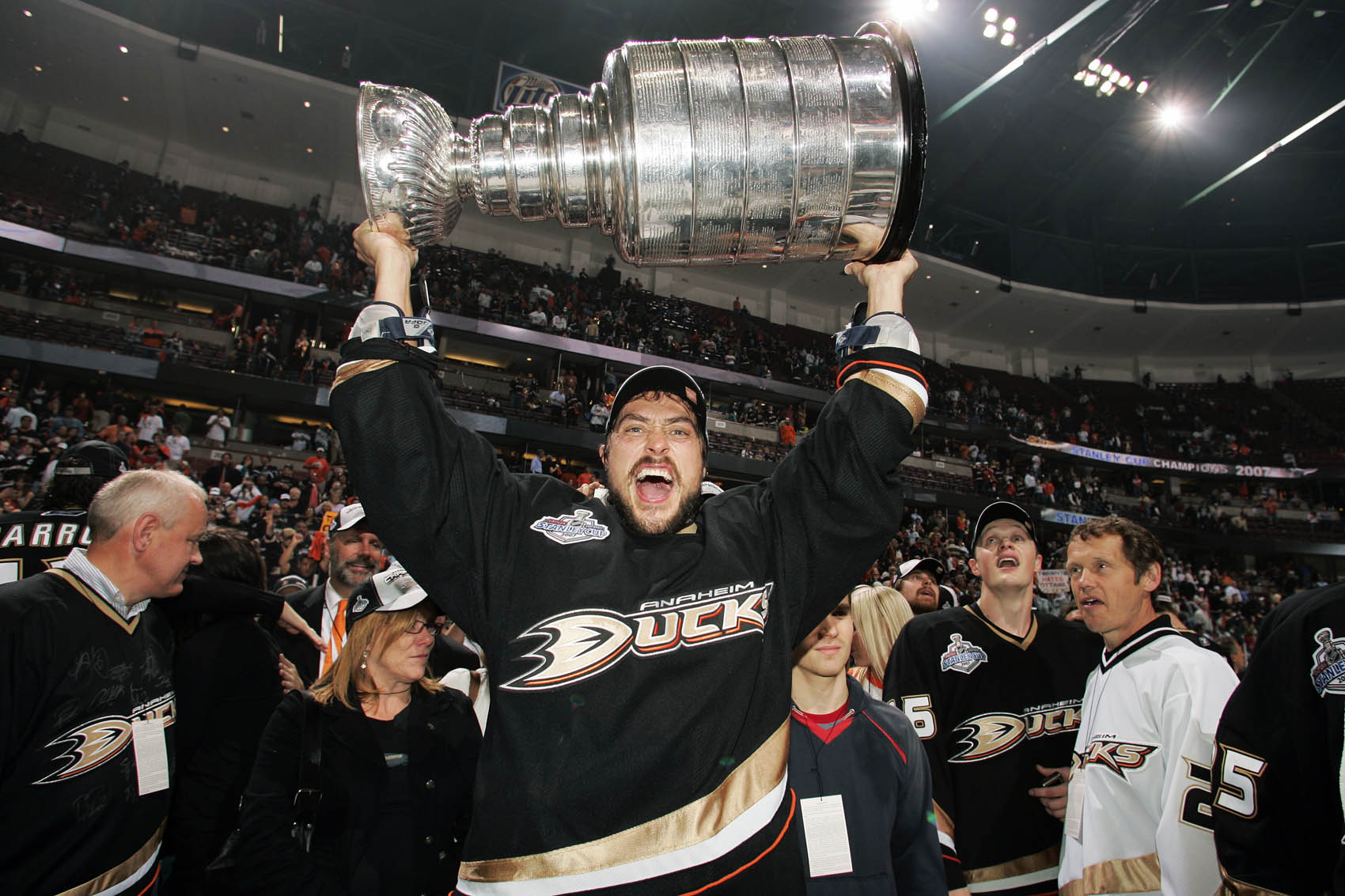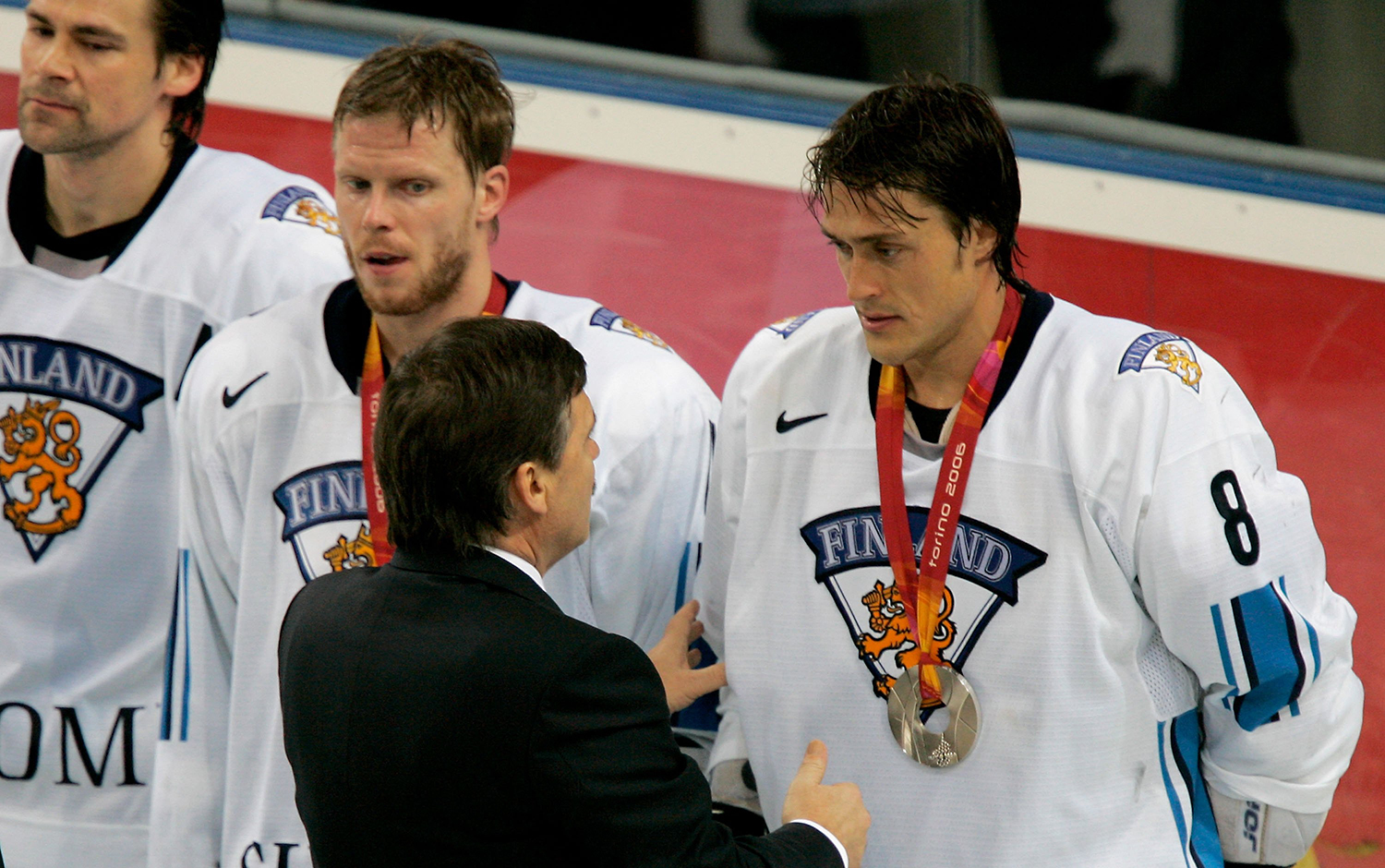 Post-career awards
In a couple of years, most likely in 2017, Teemu will become the second Finnish-born player to be inducted into the Hockey Hall of Fame. That's the biggest individual accolade a hockey player can get. (Jari Kurri was the first).
The Anaheim Ducks have already retired his number 8, and his jersey was raised to the Honda Center rafters before the Ducks game against the Jets on January 11, 2015. The Finnish hockey association will retire his number 8 in the Finnish national team, taking it out of rotation forever – in all national teams. In November, Teemu was inducted into the Hockey Hall of Fame Finland, as the 232nd person to get the honor. He will surely also get inducted into the International Ice Hockey Federation's Hall of Fame in the near future.
***
The curtain is down, but only as far as his active playing career is concerned.
Still an ambassador
Teemu will still be involved in hockey through the Selänne Academy that will start operations in 2016.
Teemu will be involved in charity work; in Finland through the Finnish Flash and the Association of Friends of the University Children's Hospitals and in North America through the Teemu Selanne Youth Sports Foundation.
His companies, Ultivista and Westpro, are active in construction and property development business.
Selanne Steak Tavern in Laguna Beach, California, has won several awards and is a success.
In early 2016, Teemu will launch TS8 dietary supplement products. Later in 2016, his clothing collection, the Sel8nne Collection, will be launched in Finland and Orange County, California.
Teemu wants to build on his success as a player to help kids and young adults learn a healthy way of live, and he wants to do it responsibly and globally, leading by example.
***
Teemu is still the great ambassador. His retirement from the NHL hasn't changed that.
***
To stay updated with everything Teemu is up to, bookmark selanne.com.
Ari Mennander
Author of "Teemu", the official biography, and one who has followed Teemu's career, and post-career life, closely.